Vegetarian and vegan café offering breakfast, brunch, lunch and brocanté in Beaminster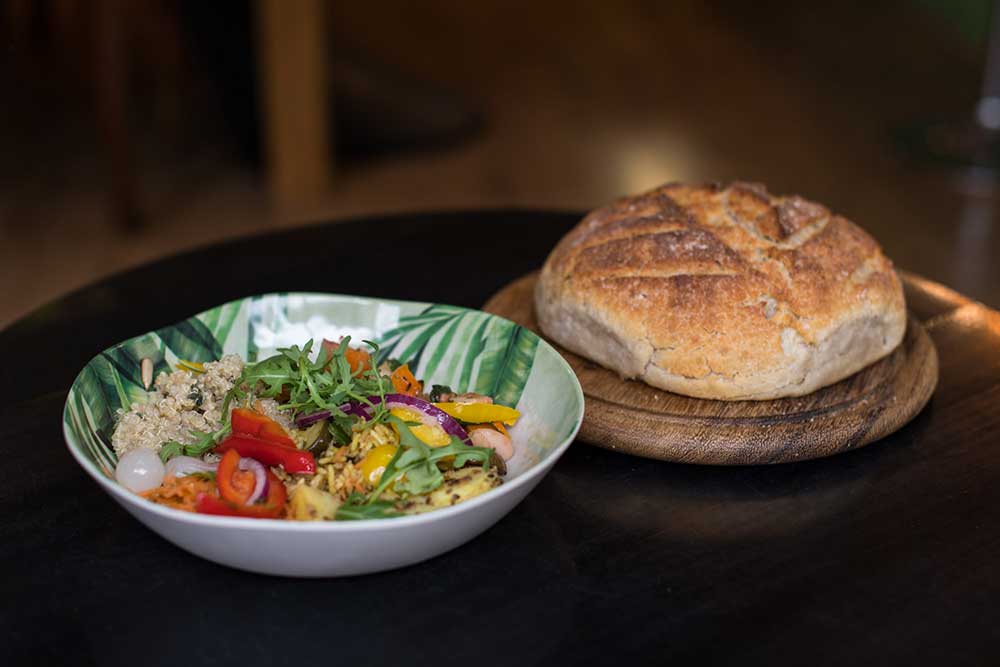 Vegetarian & Vegan Food
Treat yourself! Venture over to lovely Beaminster to try our delectable vegetarian and vegan food. Our breakfasts are hale and hearty and our salads are inventive and well-dressed. Classic lunch dishes, such as Dorset Rarebit, have been given a twist and we've created new favourites – We serve moreish bread from Evershot bakery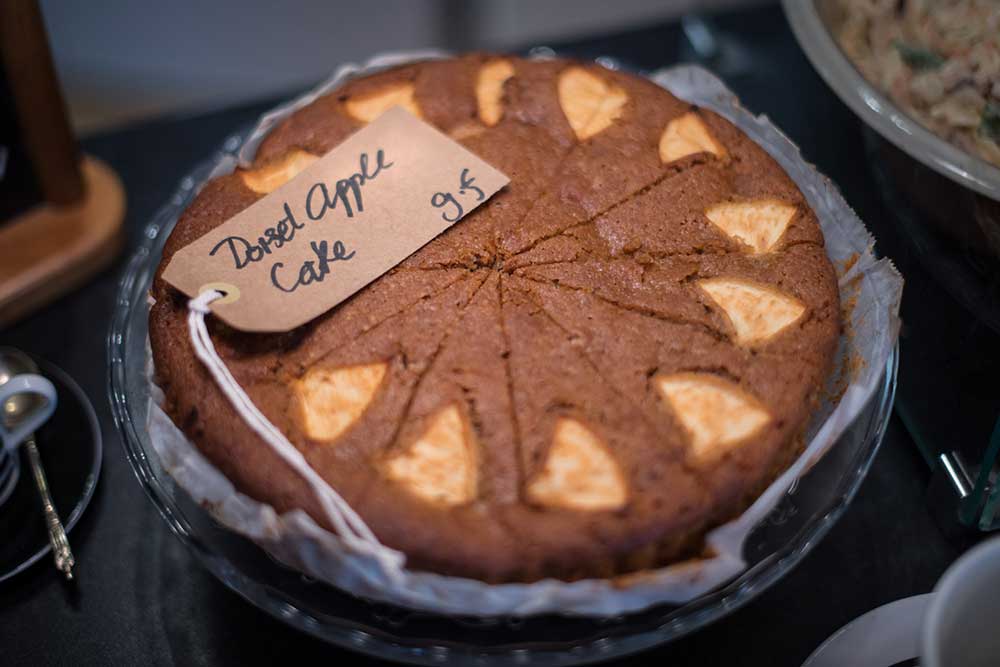 Gluten-free cakes
We guarantee it will be worth a trip just to try owner Rob's scrumptious gluten-free cakes such as coffee & walnut with a gooey buttercream icing and Dorset apple cake. Rob is a Master Baker and these cakes are a revelation! There are vegan options too.
We are open Tuesday – Saturday from 9am – 2.30pm (last orders 1.40). Find us at 3 Hogshill Street, a minute's walk from the town's square.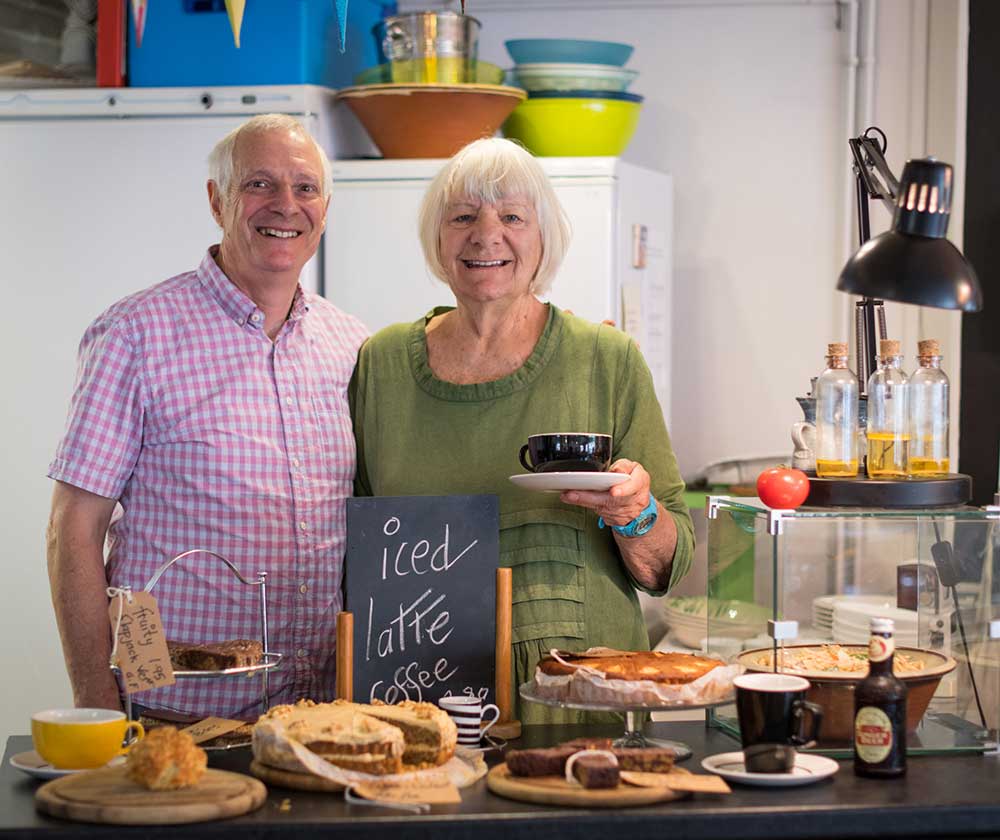 About Us
Robin and Shirley  have owned the café for more than 25 years and during that time it has changed its look, name and menu several times. It has also sold art, crafts, jewellery and now sells brocante – sourced by Shirley who has a good eye for beautiful and intriguing items. The couple noticed the growing interest in vegetarian and vegan food and were inspired to focus on the food that they already eat and enjoy. So in June 2018 the café was re-launched with a fresh, colourful, on-trend vegetarian and vegan menu!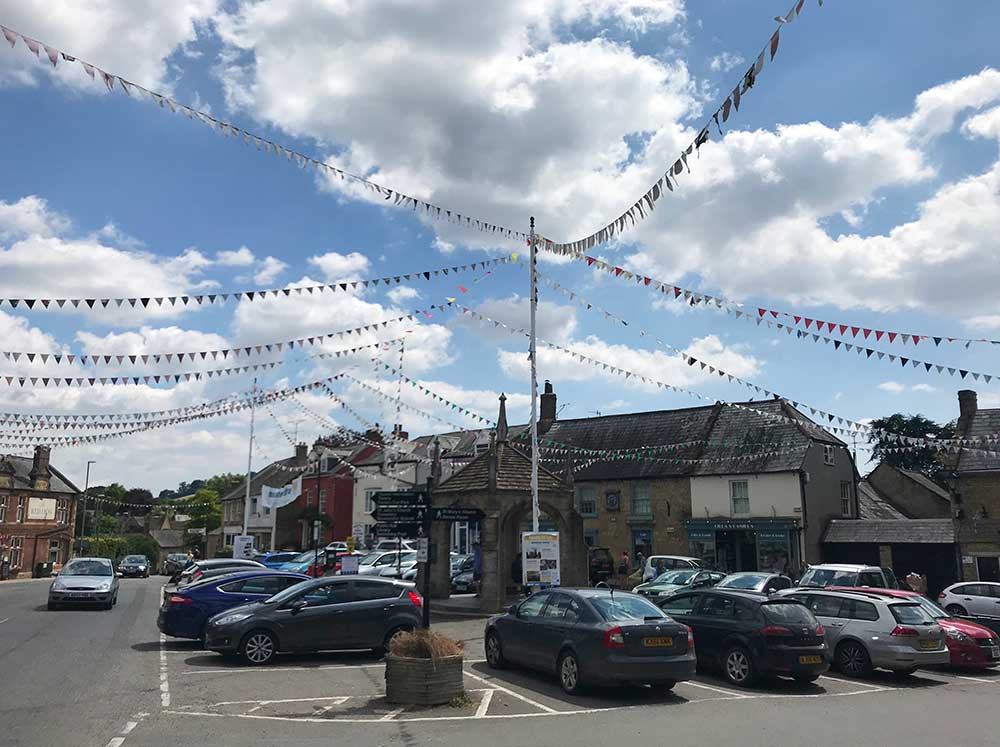 Visit Beaminster
Beaminster is a delightful market town with a host of independent traders and it is a great place to browse for birthday and Christmas gifts. There is a lovely church and a museum. There are a number of walking trails in the countryside surrounding the town. A flat and picturesque walk between Beaminster and the charming village of Netherbury takes about 40 minutes each way.